Asphalt Paving Company in Greenville, TX
East Tex Asphalt is a locally owned and operated asphalt paving company serving Greenville, Tyler and all of North Texas with over 30 yrs of experience. Our services include asphalt paving, chip sealing, grade work, seal coating and crushed asphalt. Being locally owned we understand the value of doing things right. Our residential and commercial clients trust us to come in and provide great service and quality work. Need a quote? Contact us today!
Greenville, TX Asphalt Paving Contractor
If you are looking for the best asphalt paving contractor in the Greenville, TX area - our East Tex Asphalt team in here to help! We are 100% hand-ons asphalt paving contractors that handle your paving needs from start to finish. What makes us different from other paving companies is our approach towards what is needed. We take the time to walk through what is needed to make sure that you understand where your investment in our work is being used. We also take the time to make sure that the right type of asphalt is being used for your home or business.
Asphalt vs. Concrete Paving in Greenville, TX
A main question that we get is the difference between asphalt paving and concrete paving. The main difference is cost. Asphalt paving is generally most cost effective and if done correctly can provide low maintenance and long life. Asphalt is referred to as black top paving, but does offer options for customization using crushed asphalt. We encourage you to get quotes before deciding on the best paving needs for your home or business. Contact us for a quote or 2nd opinion.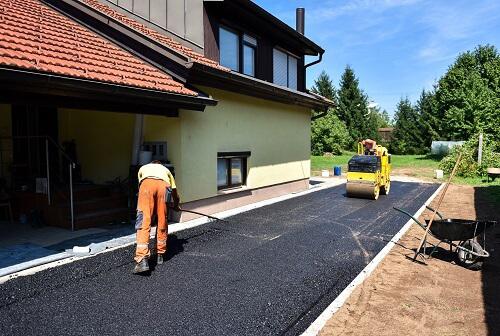 Best Asphalt Paving Contractor in Greenville, TX
We say that we are the best asphalt paving contractor in Greenville and North Texas because that is what our clients refer to us at. East Tex Asphalt prides itself as a family owned, community involved, due what is best for our customers type or business. Call us or message us with questions or for a quote. We also provide asphalt repair, patching and sealing.