Chip Sealing Asphalt Paving in Rockwall, TX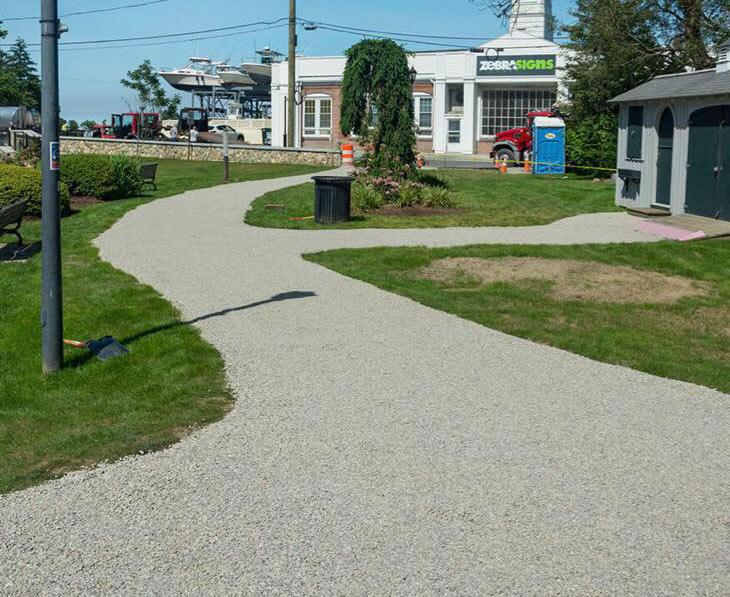 What is chip sealing asphalt?
When looking at different types of asphalt paving for your crosswalk, pathways, driveway and roads consider chip seal asphalt versus asphalt paving in Tyler, TX 75701. East Tex Asphalt specializes in all types of asphalt paving like chip seal asphalt. Chip sealing offers flexible paving options for budget projects. Considering in chip sealing is the right choice? Call us for a quote.
Chip Seal Asphalt Contractor Tyler, TX
Chip seal asphalt is what you normally see in old country roads and rural roads. Chip seal asphalt is also known as seal chip, macadam, tar and chip, and liquid asphalt and stone. Essentially it is a mix of gravel, pebbles, rock, tar and asphalt. Its use can vary from driveways, roads, walkways and parking lots. Most residential customers prefer chip seal asphalt because it can provide a decorative look with the use of stone and pebbles. For commercial use it serves well to traffic, weather and holds better against cracks.
Why Chip Seal Asphalt for paving
Depending on your project or needs chip seal asphalt not only provides a lower build cost, but also provides less maintenance and upkeep. In Texas, we don't get much snow, but we do get freezing rain. Chip seal asphalt, because of the use or gravel and pebbles, creates a surface rough surface with better traction. It also carries an expected life expectancy of 10 years, depending on traffic and weather. Like blacktop asphalt in can resurfaced as needed, but at a lower cost.
Chip seal asphalt also provides the option to polish with different finishes – popular for residential and commercial driveways.
Finding a Chip Seal Asphalt contractor in Tyler, TX 75701
East Tex Asphalt has been laying chip seal and other types of asphalt for over 25 years. We are a locally owned and operated company based in Tyler, TX but server customers all over Texas and nationwide. Our team has the tools and know-how to help build or improve your home or business. Reach out to us for a quote, pricing or more information.